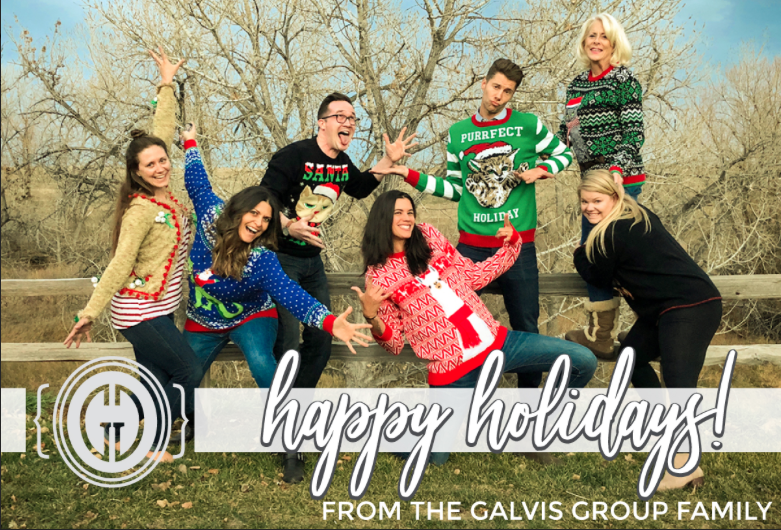 Happy 2018 from The Galvis Group!
We hope you enjoyed your Holiday Season and are looking forward to a great 2018. In 2017, The Galvis Group has grown from just three of us to one of the top teams in the country with 8 full time agents and staff. It has been a wild and fantastic ride, and we couldn't have done it without you! You're the reason we've accomplished all that we have and the reason we'll accomplish so much more in 2018.

Whenever you or anyone you know has questions about real estate, please give us a call. We're always honored to help, and referrals are the life-blood of our business.
What's going on in January?
Denver boasts tons of fun things to do during the month of January.
Head to downtown Denver and try out some of the new restaurants from 2017. Take the kids out to the skating rink all month long or catch a movie at the Pavilions for some late evening fun! Check out the Free Day at the Denver Museum of Nature and Science for an educational day for all ages!
The 112th Annual National Western Stock Show came to town January 6th-21st. This family friendly event was one of the biggest in the country, boasting bronc riding, mutton bustin', bull riding, and so much more! Check out their website for tons of pictures and a schedule of next years event.
Boulder has so much going on in the month of January as well!
Grab friends, family, neighbors, and kids and go check out Snow Much Fun in Boulder Civic Area all month long! With over 225,000 LED lights, sweet treats, and the Pearl Street Mall, you're sure to find something for the whole family! While in Boulder. take a quick hike up the Flatirons on the Chatuaqua trail for a snowy hike. Fishing enthusiasts, check out the fly typing lessons offered by the Front Range Anglers!
Date night coming soon?
Here's a list of some great spots to try out!
These fantastic eateries are chosen for their delicious food, attentive service, and comfortable surroundings from white-tablecloth to counter-service. We'd love to hear about your experience!